New pallets
Our automated pallet production proceeding from the customers' needs is the pride of our company
Efficient pallet manufacture for improved packaging competitiveness
We manufacture pallets at our production facilities using efficient automated pallet lines. Our modern production upholds the capacity of our warehouses to respond quickly even to large demands. Because of this, we have more than 100,000 standard-sized pallets in stock at any time. Robotics-based production also means efficient pallet manufacture; for our customers, this translates into competitive prices
We manufacture and deliver:
new and recycled disposable pallets
recycled EUR and FIN pallets
new pallet covers
new and recycled collars
special pallets tailored to the customers' needs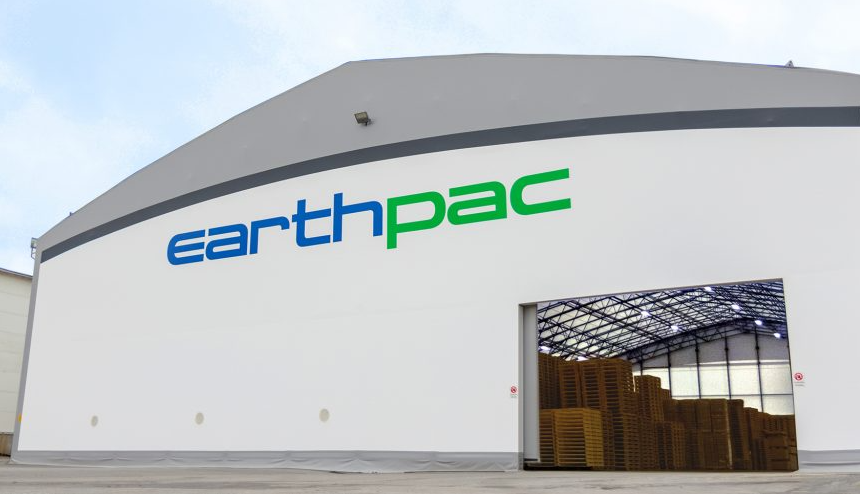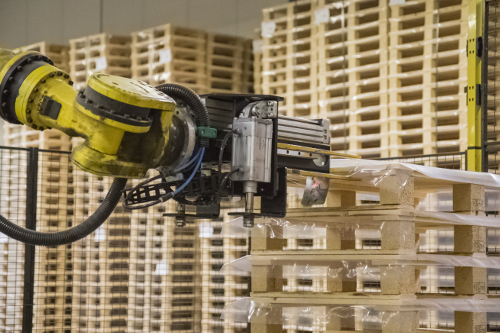 Customised services and security of supply
The pallets are always designed to meet your needs. We will provide you with pallets meeting all the requirements of your operation. We will deliver finished pallets to you in the desired quantity at the right time and place.
We guarantee Finnish quality, security of supply, and environment-friendliness of our production.
Quality and responsibility
We ensure pallet quality by manufacturing all of our products from sorted timber. The timber passes through our state-of-the-art process and is refined into a pallet suitable for application.
Our range includes the most commonly used dimensions as well as customised pallets and structures, from one-off batches to large-scale production. The pallets manufactured by us are stamped with IPPC ISPM-15 markings in accordance with the requirements of the country of destination. All pallet models can be branded with the customer's logo or business name.
Furthermore, we take care of producer responsibility by recovering and recycling usable pallets and pallet collars for our customers' needs and other useful purposes. More information about our recovery and recycling service is available here.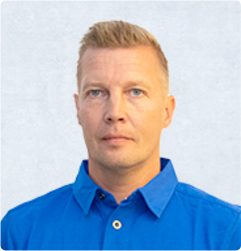 Let's establish the right base for your packaging needs, contact our specialist!
Toni Jämbäck
New pallets, pallet collars, boards, and other packaging products
toni.jamback@earth-pac.com
+358400940021
If you prefer your pallets quickly, at a reasonable price and in an environmentally friendly way, high-quality recyclable pallets are the right choice.
Pallet re-use saves money and nature
Besides time and the environment, used pallets save money. We have in stock a wide range of sorted usable pallets in excellent condition. We have carefully checked each of the pallets and guarantee their continued usability.
We usually have the following in stock:
• EUR pallets (quality classes A, B, and C)
• FIN pallets
• most common disposable pallets (1000 x 1200 mm, 800 x 1200 mm and 600 x 800 mm)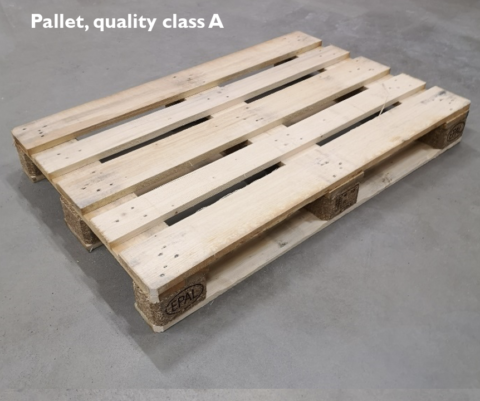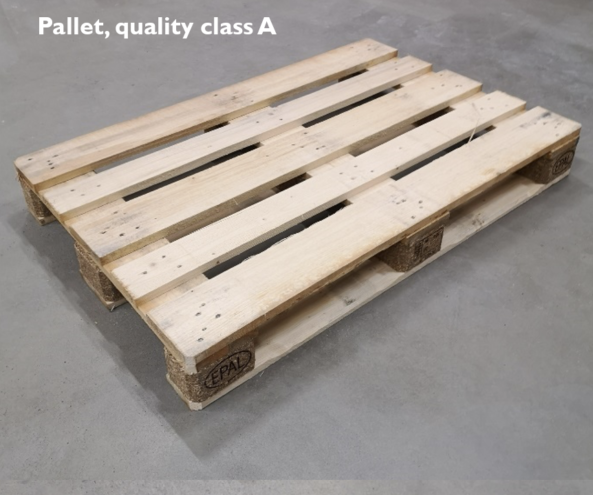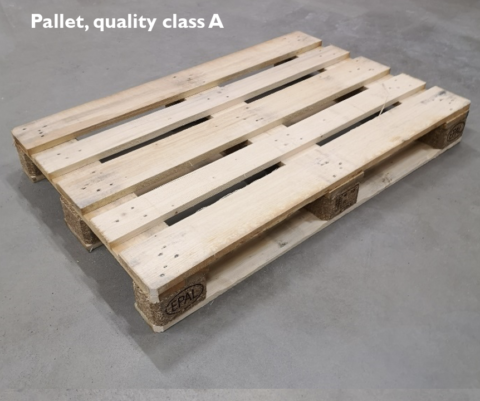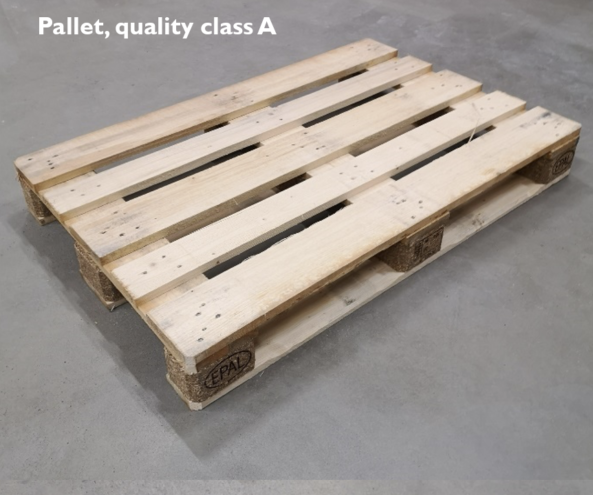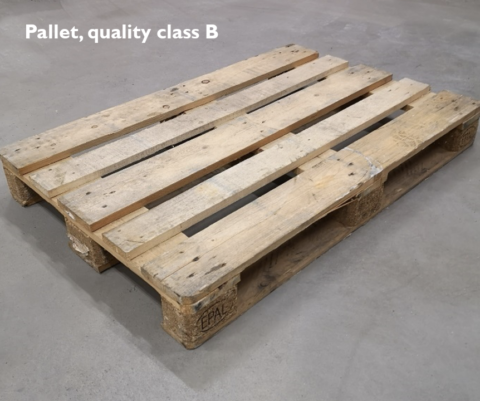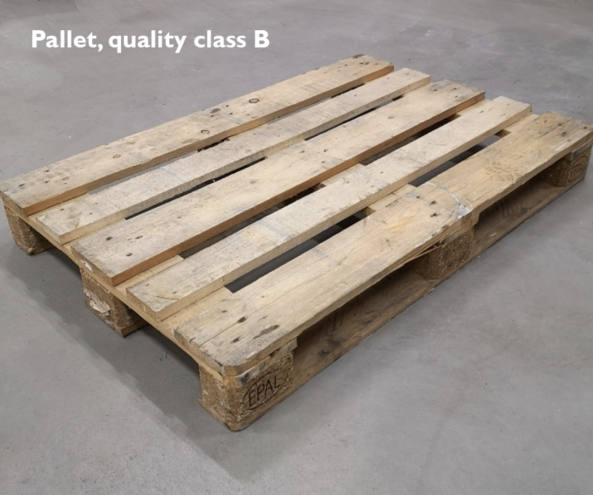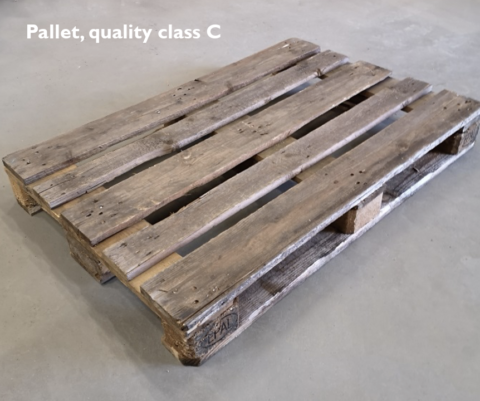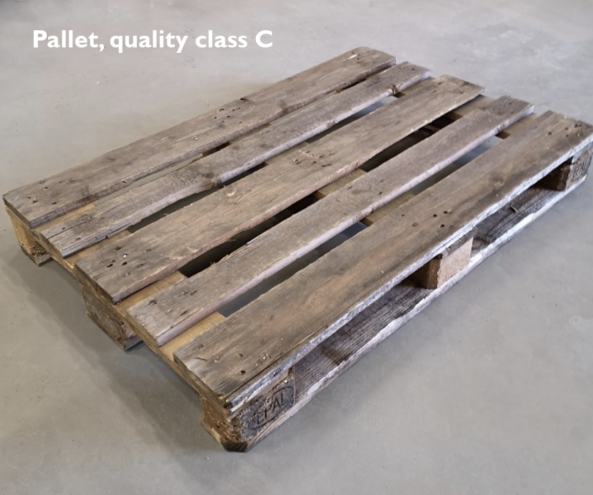 Click on the pictures and see the model pictures of the pallet quality categories.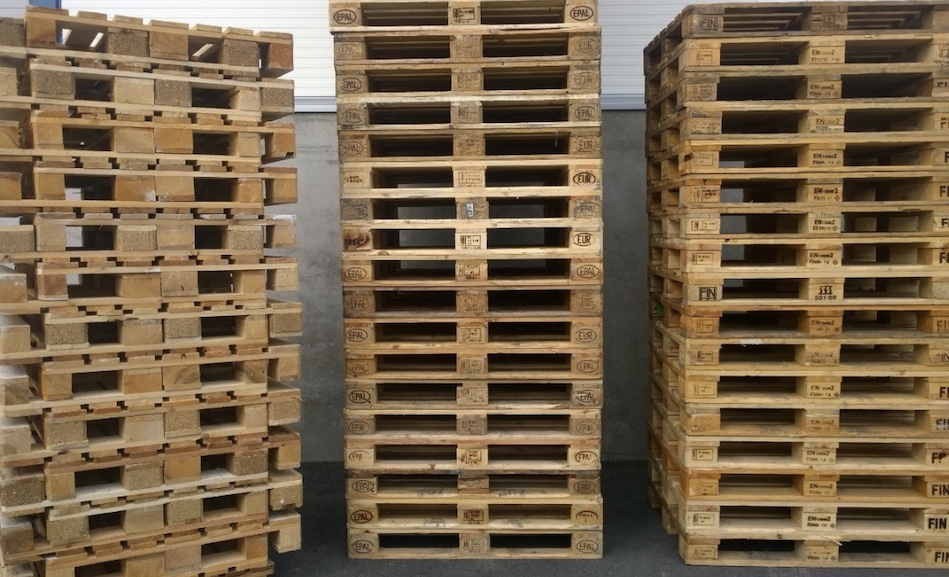 Purchase of pallets and pallet collars
Are used pallets and pallet collars burdening you? Allow us to help!
We purchase intact and repairable pallets complying with the EUR and FIN standards, disposable pallets and collars. We will pick up the pallets at your location in reasonable delivery batches from anywhere in Finland.
Our reliable recycling service will take care of producer responsibility on your behalf; you'll end up with more space and improved tidiness. We will pay a fair price for the pallets based on their condition.
We will inspect and sort the pallets received for utilisation, either by reselling for a reasonable price for commercial, logistics, and industrial use or by delivering them to produce energy.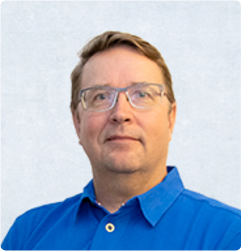 Interested? Don't hesitate to contact Kari for a sensible way of getting rid of unwanted pallets and collars.
Kari Saloniemi
New and used pallets, sawn timber and export sales
kari.saloniemi@earth-pac.com
+358503203065