Mitra AS and Earthpac Oy deepen their cooperation
Mitra AS, which operates in Troms county in Norway, and Earthpac Oy, Finland's largest manufacturer of wooden packaging, are deepening their cooperation.
Earthpac Oy has been Mitra AS' main supplier of pallets and lumber for years. Mitra AS has mainly used lumber in its own pallet production.
 
In recent years, large industrial investments have been made in Northern Norway, and the use of pallets has been growing significantly in the region. Mitra AS wanted to meet the growing demand, so the company decided to renew its pallet lines. As a result of years of close cooperation between the companies, Mitra AS turned to Earthpac Oy for the purchase of a new pallet line, and Earthpac Oy was delighted to have the opportunity to bring its own technological expertise to Mitra AS' use.
 
A common ground was quickly found and the procurement of a pallet line suitable for the customer's needs began to be mapped out together. The procurement decision ended up with a Finnish pallet line manufacturer. Even though the global pandemic delayed the delivery of the pallet line, the opening ceremony of the new line was celebrated in Norway in November 2022. The new line fully meets the wishes of Mitra AS and the target production efficiency has already been achieved!
 
We at Earthpac Oy wish Mitra AS success and a continuation of our good, much deeper cooperation!
New production line in operation
Mitra AS is owned by the municipalities of Senja and Sørreisa and is one of Norway's 210 social enterprises. The purpose of the company is to offer people with different needs the opportunity to get back into working life.
 
The Senja region has been named Norway's capital of fish processing. Mitra has been operating as a local manufacturer of pallets in the fish industry for 25 years and is now able to meet the demand of the region with its new modern factory even better than before.
 
This kind of cooperation is one part of our Earthpac Oy's ESG policy.
Kari
Saloniemi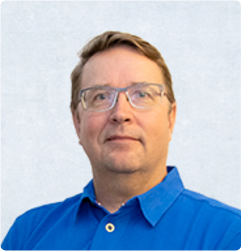 New and used pallets, sawn timber and export sales
Email
+358503203065